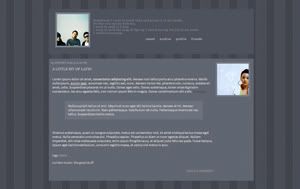 Image preview | Live preview

+ S2 Flexible Squares
+ Works in FF & Safari



Instructions
Go to Journal > Customize Journal Style
Under Sidebar, show default picture: yes; add text to the blurb; show link list.
Under Links List add your navigation links.
Under Custom CSS, all option should be no. Copy code to Custom stylesheet box.

Codes
You can copy the CSS from the source code of the live preview.
Or, download from MF here.


Please credit me if using!
You are free to customize this as you'd like.